Introduction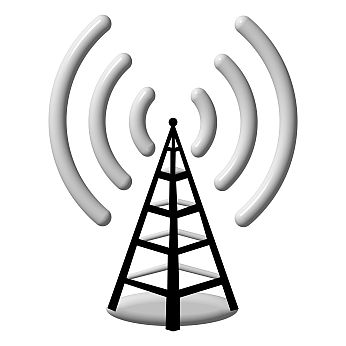 A good indoor coverage of mobile services in buildings is crucial for a modern business environment and contributes to the efficiency of enterprises. A joint initiative of BIPT and stakeholders such as Beltug, ORI, Agoria, Fedelec and the mobile operators has led to the development of new guidelines to help construction and real estate companies to plan and build qualitative multi-operators indoor radio infrastructures. This guidelines were published on the BIPT website on March 1st, 2019.
Multi-Operator Distributed Antenna System
A Multi-Operator Distributed Antenna System (M-O DAS), is a passive network which aims to ensure a correct distribution of radio signal strengths of participating mobile network operators on all desired areas of a building (i.e. office space, warehouse, underground parking, meeting rooms, elevators…). Such system is not to be confused with active antenna-systems (such as femtocells). An M-O DAS must be designed in such a way that it will be able to accommodate all mobile network operators at any moment in time. Doing so in this stage generates negligible additional cost and will save significant cost in comparison to adapting an existing MO-DAS afterwards. Operators are indeed free to connect to the M-O DAS at the moment of its construction. Operators could also decide to connect to it at a later stage (several months or even years after the M-O DAS has been installed).
Conceptual pre-design Phase
This Conceptual Pre-Design Phase is normally applicable when the building is not yet constructed (building is in a project phase and exists only on paper) or when the building will be structurally renovated.
The actions described in this Phase might also be applied for existing buildings in case building owners want to have a first high level idea of the project impact and the cost before starting a real M-O DAS project. The actions described and documents/input required to provide to mobile operators via the Notification tool of BIPT remain the same.
In an early Conceptual Pre-Design phase, the party in charge of the design of the new building or renovation of the building will need to interact with mobile network operators (through the notification process) in order to:
make a first conceptual evaluation of the technical feasibility of a M-O DAS
explore operators' interest in sharing the DAS
get a first rough M-O DAS and mobile operators cost estimation
It is of upmost importance that mobile operators are contacted and included in the process as soon as possible so that they can evaluate their interest to be part of the project.
The M-O DAS portal of BIPT is limited to this actions related to the conceptual Pre-Design Phase.
Contact
This site is dedicated exclusively to the BIPT.
The access is strictly restricted. Please click the link in the margin to request a login and password stating the reason for your request and referring to a person already authorized whom will be asked to vouch.
For more information on the activities of the participating organizations we are referring to our links page. Comments or requests may be addressed to indoorcoverage@bipt.be.